£1.27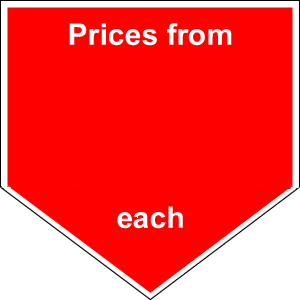 Green Beech FAGUS SYLVATICA
Bare root stock available Oct-April or PRE ORDER NOW and reserve Green Beech (Fagus Sylvatica) bare root hedging has fantastic foliage in the autumn months. Beech can form dense hedges that are fast growing (will grow at rate of approx 1ft-1.5ft/  20-40 cm per year). A beech hedge can be grown up to 5 meters and more but it is easy to keep it well maintained at heights of 1 meter upwards. Thrives in most conditions due to its hardy nature.  Beech hedging offers a year round hedging screen and even though it is technically a deciduous plant, beech will  retain its leaves which turn dry and coppery until new green shoots replace the old leaves in the spring, making it an all round hedge screen, an alternative to an evergreen hedge. Beech being relatively fast growing, it does need  a trim in late summer/early autumn. The autumn clipping is essential for the leaf coverage to be retained throughout winter. Beech forms a super formal hedge and good in a mixed native hedge. Our range of Beech plants include (Purple Beech- Fagus Sylvatica Purpurea) (Weeping Purple Beech-Fagus Sylvatica Purpurea Pendula)(Weeping Green Beech-Fagus Sylvatica Pendula).
Upto 5 meters as hedging or even more
Moist, well-drained, acidic soil. Does not like excessively wet soils. Full sun best.
green leaves turning coppery in autumn until new green leaves in spring
Species
Green Beech FAGUS SYLVATICA
Green Beech FAGUS SYLVATICA
Green Beech FAGUS SYLVATICA
Scroll to view the table