£9.52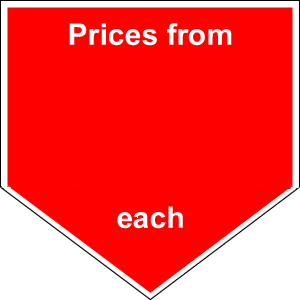 Buddleia Potted (Butterfly Bush) Tree Shop
Buddleia  or (Buddleja Davidii) commonly known as Butterfly bush because of the attraction their flowers have for butterflies. The summer flowering is beautiful with blossom throughout the summer guaranteed to create an impact with its dense spikes of fragrant flowers. Its blossom is abundant and last from July through to October. To get the best flowers it is important to prune these shrubs back hard in spring (March) and to remove faded flowers in summer, as these will encourage a second flush of flowers. Buddleia are nectar rich plants, which encourage beneficial wildlife, such as ladybirds, lacewings and hover flies into the garden. Historically known as Buddlia. They were introduced to Britain from China by way of Russia at the end of the 19th century. Since then, the buddleia has established itself so successfully that it has become naturalised in many parts of the country. Both wild and cultivated buddleia can be grown in sunny gardens.
Will grow upto 2.7 metres 8ft with good spread.
MOST SOILS BEST IN FULL SUN
Fast growing, producing panicles of pinkish purple flowers in summer. Prune well back in March. A butterflies delight.
Species
Buddleia Potted (Butterfly Bush) Tree Shop
Scroll to view the table