£34.5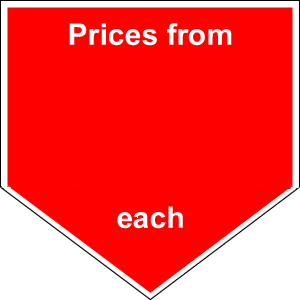 Cedar of Lebanon trees (Cedrus Libani)
Cedar Of Lebanon trees-Cedrus Libani trees. This is the classic flat topped cedar tree. It looks almost prehistoric with its spreading horizontal branches. It has become rare in the wild now, so it's worth growing in a collection for conservation reasons, and for its historical and biblical associations. This is a tree that cries out to be planted in isolation. It's also a source of shade in summer especially if it grows on a big lawn, a village green or by a cricket pitch. Full light is needed for uninhibited growth. The natural range includes the Lebanon, Syria, southern Turkey and Armenia. They have all been striped of cedar trees by cutting and grazing for thousands of years. The oldest tree recorded in Britain was planted in 1638 at Wilton House. It was blown down in 1879. There is no record of who planted the tree or where it came from.
in 10yrs 5mts - 20yrs 8mtrs - event hgt 30 metres
Variety of soils from clay and chalk to light dry sands.
Grand looking trees. Good open space for good specimen. .
Species
Cedar of Lebanon trees (Cedrus Libani)
Cedar of Lebanon trees (Cedrus Libani)
Scroll to view the table