£4.05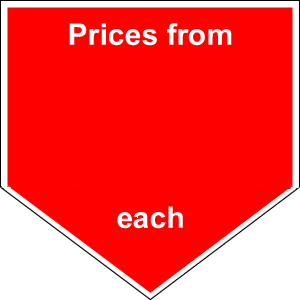 Common Yew Hedging (Taxus Baccata)
Common Yew (Taxus Baccata) Hedge makes a dense, dark green hedge with bright fruits making it attractive to the birds. Easy maintained as an attractive evergreen boundary hedge. Harmful to humans, pets and live stock. The yew is native to Europe (including Britain), North Africa and West Asia. It makes a rounded medium sized tree with a short but massive bole. Often several stems have coalesced to form a fluted column. A mixture of cream sapwood and orange-brown heartwood sinuously entwined together. An ideal material for the wood turner or artisan. The bark is like the plane tree, flaking in random patches, but the colours are dark brown, purple and red. Yews are said to occur as distinct male and female trees but sometimes a branch of the opposite sex appears randomly on a tree. Yew veneer has the highest value in Europe of all veneers.
30' to 50' (9m to 15m) tall and 20' (6m) wide
pH adaptable, prefers moist, well-drained, soil. Does well in sun or shade. Keep out of windswept sites.
Species
Common Yew Hedging (Taxus Baccata)
Scroll to view the table