Sale!
£1.24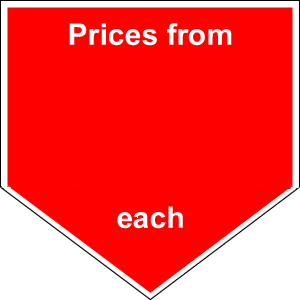 Field Maple (Acer Campestre)
Bare root stock available Oct-April or PRE ORDER NOW and reserve Field Maple trees or hedging -Acer Campestre is a deciduous British native tree particularly valued for the wildlife it supports, its small size (seldom over 18 metres tall) and fantastic brilliant yellow autumn foliage colour.Withstands air pollution, traditionally it was often managed as under wood game cover. Cutback, or even coppiced, it produces bushy regrowth giving excellent low level shelter from the wind. Excellent hedging plant. Before the 1850's 'Birds Eye' maple veneers were cut from field maple burrs and roots. Today the timber is hardly used at all, although there is still a demand for wavy figured and maple wood for ornamental cabinet work and craft items. PRUNING -  hedges can be pruned in mid summer
Adaptable to many soils, including very alkaline, very acid, dry or compacted sites. Withstands air pollutions and tolerates uraban areas.
Good colouring of leaves in auturm, yellow, gold and sometimes purple
Species
Field Maple (Acer Campestre)
Field Maple (Acer Campestre)
Field Maple (Acer Campestre)
Scroll to view the table