£58.45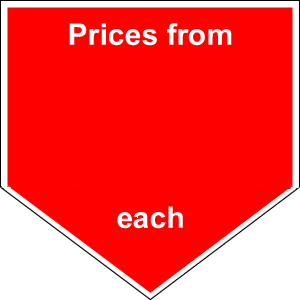 Ginkgo Trees |Maidenhair Tree|
Ginkgo or Maidenhair trees makes a remarkable feature in any garden. Deciduous, upright and narrow, dark green leaves turning yellow before falling. It's known for its spectacular yellow autumn colour. Ginkgo's are remarkably easy to care for and will grow in most conditions from sun through to shade. The Ginkgo tree is completely hardy and often makes an excellent alternative to Japanese Maple. Suitable for growing as a specimen tree in open ground or container. The male trees have pollen producing catkins, whilst female trees bear the rather smelly seeds. In China the seeds are used in birds nest soup, as a digestion aid, and as a hangover cure. Leaf extracts are used to treat problems, such as tinnitus and Raynaud's disease (also called white-finger), and are included in some after-shave lotions.
in 10yrs=5mts 15yrs=8mts event hgt=25metres
Extremely hardy, grows well on any well drained soil, but does need hot summers to thrive.
Fan shaped leaves, good fresh green colour, in warm autumn turning bright gold. Old trees sometimes bear yellow fruits but these give off an unpleasant smell.
Species
Ginkgo Trees |Maidenhair Tree|
Scroll to view the table