 £25.39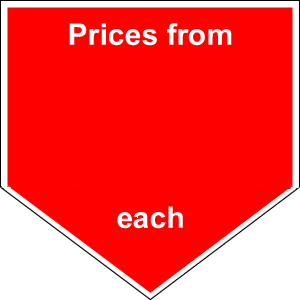 Malus Golden Hornet Crab Apple
MALUS GOLDEN HORNET CRAB APPLE - This is one of the most popular crab apple trees in Britain. It was first produced by Waterer's Nursery in England in 1949. It's a small low crowned semi-weeping grafted tree covered with starry white flowers in late spring. However the fruit creates the best effect. The tiny apples are numerous and bright yellow. Many will stay on the tree until mid winter when there is hardly any other bright colour about. Given the right climatic conditions and moist fertile soil 'Golden Hornet' can be relied upon to fruit year after year, starting from a young age.
in 10yrs=3mts 10yrs=5mts event hgt=10metres
Best in full sun although shade tolerant.
Grown for their white flowers in late spring. Fruit golden lasting until winter.
Species
Malus Golden Hornet Crab Apple
Scroll to view the table