£0.97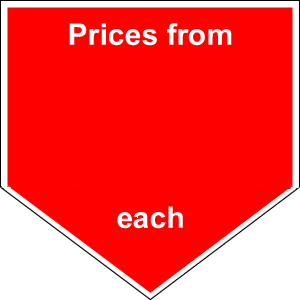 Hazel trees (Corylus Avellana)
Hazel (corylus avellana) tree or hedging is exceptionally valuable for wildlife and habitat conservation. Hazel is also very much sought after when it comes to hedging as it is compact neat and easy to maintain and again wildlife friendly. Grows well throughout the UK. Male flowers are catkins, females are small buds, producing edible nuts that attract mice and squirrels. It also provides good foraging and cover for game.  Traditionally hazel was coppiced on a short rotation (6-15 years) under a well spaced out crop of standard oaks. Treated this way stools (the roots) are known to live longer than 600 years. The traditional products of the hazel underwood are increasingly sought after today. Especially woven hurdles for ornamental or agricultural use. Hazel nuts are another product that should not be overlooked.
Eventual height = 20metres
An adaptable plant that does well on poor, dry soils. Full sun is best; also tolerates shade well.
Catkins, fruit, makes good hedge plant
Species
Hazel trees (Corylus Avellana)
Hazel trees (Corylus Avellana)
Scroll to view the table