Sale!
£2.7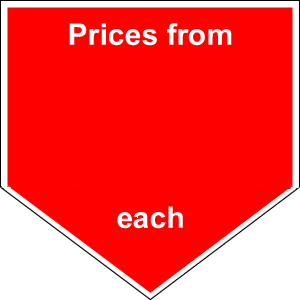 Horse Chestnut (Aesculus Hippocastanum)
Horse Chestnut (Aesculus Hippocastanum)
every one who ever collected a
Conker
knows this large, spreading tree, with its lovely pink/white 'candle flowers' that cover the tree in early summer and light up the May landscape. The leaves are deep green, turning a rustic amber colour in autumn. They provide nectar and pollen for insects, particularly
bees,
and the fruit "conker" is eaten by mammals. Fully grown specimens require a lot of space but they make ideal park trees and grand avenues. Mature horse chestnut trees grow to a height of around 40m and can live for up to 300 years. The bark is smooth and pinky-grey when young, which darkens and develops scaly plates with age. Twigs are hairless and stout; buds are oval, dark red, shiny and sticky. Introduced shortly after 1616 from Albania Greece and Bulgaria horse chestnut has virtually become naturalised in Britain.
Bare root stock available Oct-April ORDER NOW 
More Chestnut trees
here 
Commonly 50' to 75' (15m to 23m) tall, but 100' (30m) specimens are possible
Full sun is best. Prefers a roamy soil that is moist, but well-drained, but fairly soil adaptable.
white flowers in Spring, good specimen tree producing conkers.
Species
Horse Chestnut (Aesculus Hippocastanum)
Horse Chestnut (Aesculus Hippocastanum)
Horse Chestnut (Aesculus Hippocastanum)
Scroll to view the table