£44.44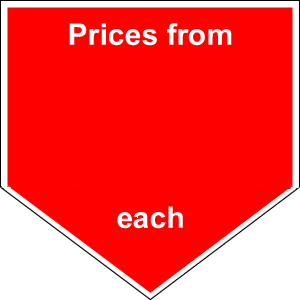 Irish Yew trees (Taxus Baccata Fastigiata)
The upright deep green foliage of Irish Yew can be used in many situations in the arboretum. For instance as a backdrop for white and pale coloured trees and shrubs. Eucryphia and white cherry excel against such a background. The vertical outline of the yew can also be put to good use in garden design. It contrast with cream or white dressed stone work, or with mellow red brick. The size and shape of the tree can be controlled by careful clipping, but this must always be done sparingly, and once started can not be neglected. Very old specimens may develop outward bending branches, usually due to the weight of snow on them. These may need to be secured with wire or cut off, they never go back on their own. Originally this upright sport of common yew was found growing wild in County Fermanagh in 1780. There were two plants, both female. Later a slightly broader male tree appeared in cultivation.
in 10yrs=3mts 10yrs=5mts event hgt=20metres
Grows anywhere,clay,shade,chalk, sand. Slow growing but will never blow down.
Species
Irish Yew trees (Taxus Baccata Fastigiata)
Scroll to view the table