£25.39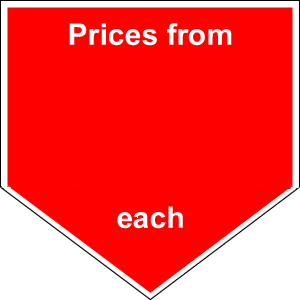 Japanese Maple trees (Acer Palmatum)
Trees- Recommended gift for any sized garden Japanese Maple trees are excellent potted for patio or terrace.  The gorgeous Japanese maple is a must for a shaded part in your garden. Definitely a wow factor. This Japanese maple starts life as a rich green and through autumn turns red, orange and bronze. Autumn is a super colour of deep crimson reds. Does need dappled shade not a sun lover.  Best advised to keep it in its pot and position outside. If after a few weeks its is still flourishing then it will be fine to plant out or can be potted into a large container on the patio.  Eventual height if planted outside approx.12 meters. This is perhaps the best known 'autumn colour' tree grown in Britain. Few if any other species can compare with it for richness of colour. Each individual plant will change to more or less a single colour such as red, orange or yellow. To thrive all Japanese maples need dappled overhead shade and good fertile, moist, but well drained, soil. Protection from wind, scorching sun. Most growers plant glades of Japanese maples, carefully selecting complimentary colours and placing them side by side. When planting maple glades it is important to leave enough open space round the trees to stand back in admiration. Japanese maples can be viewed from all sides but when seen against the light they are magical. Acer Palmatum, is a species native to Japan, China, eastern Mongolia and southeast Russia,
Eventual height 12 meters.
Morning sun to partial shade is best; shade tolerant. Moist, slightly acidic, well-drained, high organic matter soil is ideal. Will tolerate shade but keep out of windy positions.
Best autumn colouring from green, to rich red,orange.
Species
Japanese Maple trees (Acer Palmatum)
Scroll to view the table