£26.98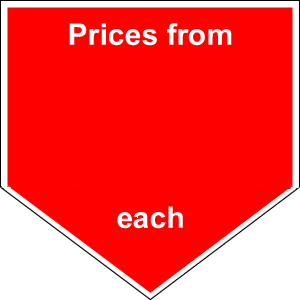 Large Leaf Lime trees (Tilia Platyphyllos)
Large Leaved Lime trees are shade tolerant, cold and frost hardy species which can reach a large size on suitable soils. Its creamy white flowers are produced in July. They have five petals and sepals hang from a long narrow structure and they also have one seeded fruit. It's a relatively sedate grower, is a good avenue for parks and bares air pollution very well, like most limes, it's also a fine candidate for pollarding or pleaching. This is a rare British native tree in the wild state but it is often planted in collections. It's one of the parents of common lime but does not produce bushy sprouts on the stem. The large leaved lime tree makes a majestic specimen or a picturesque clump of trees in a parkland landscape. As an avenue tree it is almost as good as common lime. The red twigged cultivar 'Rubra' is a popular avenue tree because its clonal origin provides uniformity. Having hairy foliage the large-leaved lime is less prone to aphid infestation, and the resulting honeydew, than most other members of the genus. PRUNING Lime trees is best done in early Spring or late summer.
Full sun to light shade. Prefers moist, deep, fertile, well-drained soils but tolerant of difficult growing sites and soils. Urban and pollution tole
sweet smelling flowers in June.
Species
Large Leaf Lime trees (Tilia Platyphyllos)
Scroll to view the table