£3.97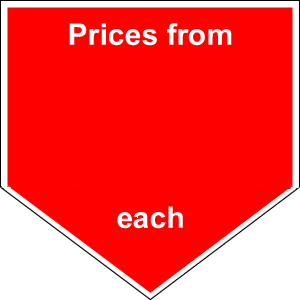 Laurel hedging plants (prunus lauroceraus)
Laurel (sometimes called Cherry Laurel) is one of the most regularly used plants for hedging as it is fast growing, dense and evergreen. Clusters of fragrant white flowers are produced in spring and contrast well with the glossy dark green leaves to 15cm in length. Followed by cherry-like glossy red fruits soon turning black, are occasionally produced in autumn, though can be harmful if eaten. This familiar evergreen can 10 metres in height and spreads widely. It has been extensively planted for pheasant cover and ornament in Britain since 1576. Its origin is Eastern Europe and Asia Minor.  Laurel is most useful for screening as it is dense, evergreen and quick growing.  Laurel makes a good hedge plant but will need maintenance at least once or twice a year.
Can reach heights of 10 meters
most soils will tolerate semi shade.
Evergreen used commonly for hedging. April white flowers followed by black cherry-like fruits.
Species
Laurel hedging plants (prunus lauroceraus)
Laurel hedging plants (prunus lauroceraus)
Scroll to view the table