£0.84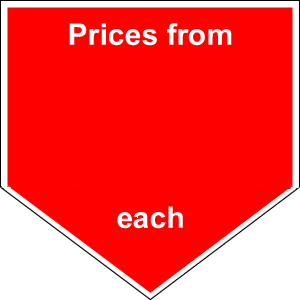 Norway Spruce (picea abies) Christmas Tree from tree-shop
Norway Spruce-(Picea abies) is the most well-known of all Christmas tree varieties.When grown out in the open will take a classic Christmas tree shape, with a broad base of spreading branches close to the ground and a gently tapering shape towards the top. From a commercial growers point of view they are an excellent choice due to their speed of growth, disease resistance and colour. Picea abies isn't actually native to Britain, but it has been grown here since at least the 1500's and it is found everywhere.It is one of Europe's most common softwood timber trees. Norway spruce has a long history of providing humanity with softwood timber for every imaginable purpose.  Thinning should never be delayed on thin wet soils otherwise much of the crop might subsequently blow down. On good ground growth is often spectacular. A tree 52 metres tall has been recorded, and another 147 cm in diameter. In 1844 Prince Albert first introduced the British people to Norway spruce as a Christmas tree and is still the most common of all Christmas trees.
40' to 60' (12m to 18m) tall and 35' to 30' (9m to 10m) wide
Best in well-drained, sandy and acidic soils. Prefers cooler climates. Full sun.
Most common Christmas tree. Large cones like cigars
Species
Norway Spruce (picea abies) Christmas Tree from tree-shop
Scroll to view the table