£11.9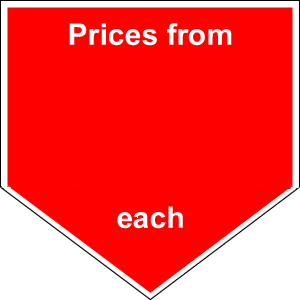 Patio Blueberry (vaccinium corymbosum) 'Duke' shrub, garden fruit
Blueberries have become one of the most fashionable fruits to grow. High in vitamin C, they are great for eating fresh or for culinary purposes for quince or jam. They are perfect for deep-freezing and they retain their flavour.
 They
 produce not only delicious light blue fruits, but also attractive flowers and vivid autumn colour. Reddish-green spring leaves turn blue-green in summer and red, yellow, orange and purple in fall. White or pink, bell-shaped flowers in drooping clusters are followed by edible, blue fruit. A multi-stemmed shrub with green, or often red, twigs and terminal clusters of small, urn-shaped white flowers.
They can be grown in the garden or in containers. Pruning Between November & March, when the plant is dormant. Remove one or two of the oldest canes at the base each year.  Cut out any low branches that will lie on the ground when laden with fruit and remove all twiggy wood on the ends of fruiting laterals.
Harvest methods
For many years, blueberries were hand picked. In modern times, traditional hand picking is still quite common especially for the more delicate varieties. More commonly, farmers will use harvesters that will shake the fruit off the bush. The fruit is then brought to a cleaning/packaging facility where it is cleaned, packaged, then sold.
Uses-Making blueberry jam at home
Blueberries are sold fresh or processed as individually quick frozen (IQF) fruit, 
purée
, juice, or dried or infused berries, which in turn may be used in a variety of consumer goods, such as 
jellies
, 
jams
, 
blueberry pies
, 
muffins
, snack foods and 
cereals
. Blueberry wine is made from the flesh and skin of the berry, which is fermented and then matured; usually the lowbush variety is used.
Height 2 meters with spread of 1.5 meters
Frost hardy to fully hardy,evergreen,open,sunny,sheltered position.
Light blue berries,fruiting mid-summer to early autumn,green foliage,turning red,yellow,orange and purple in fall
Species
Patio Blueberry (vaccinium corymbosum) 'Duke' shrub, garden fruit
Scroll to view the table