£47.61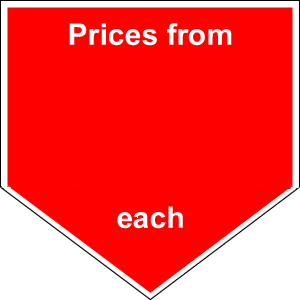 Prunus Avium Plena Double Blossom
Beautiful blossom clusters of drooping double white flowers, tolerates heavy clay soil. Double Blossom Cherry trees (Prunus Avium Plena)-This is probably the best white cherry in cultivation. Like its parent the native wild cherry it makes a big tree. Clusters of drooping double white flowers occur at the same time as many tulips and early bedding plants making this the ideal spring garden and park tree. It's tolerant of a wide range of soils including heavy clay. The climate over most of lowland Britain is suitable for it. Its outline is pyramidal at first becoming rounded and spreading after 25 years. Height may exceed 16 metres and crown width by then may be over 10 metres. The bark is shiny purplish-brown with horizontal bands and scaly patches of dull grey-brown. It is usually grafted on to Prunus Avium so there is always a need to watch for a tendency to revert, or produce a forest of wild suckers from the roots. PRUNING of cherry trees is best done during summer June/July/August.  Any low growing branches can be pruned off at a young age.
in 10 yrs=6metres-20 yrs 10metres-event.hgt. 20metres
Grows well on neutral clays or sands.
Quick growing, double wild cherry, flowering later than the single form.
Species
Prunus Avium Plena Double Blossom
Scroll to view the table