£3.34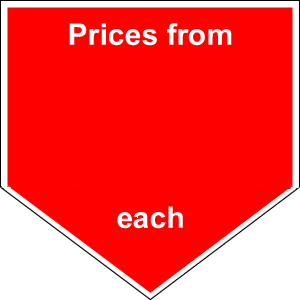 Purple Beech Trees (fagus Sylvatica Purpurea)
Purple beech tree (fagus sylvatica purpurea) is a large noble tree with deep purple/russet red leaves and silver-grey bark bearing pink tinged flowers. Best planted as a specimen tree where it has space to flourish.  Beech roots thrive in shallow but fertile soil, spreading laterally just below the surface. (Our range of beech plants include Green Beech, Fagus Sylvatica) much sought after as it is ideal for furniture.  Retains most of its leaves over winter which can be clipped closely if used as hedging and will remain dense because it tolerates shade. The purple form of Common beech is a beautiful hedge plant in formal situations. The foliage flushes out bright red in spring and again after a midsummer trim. Like green beech it will hold its leaves during winter so improving its efficiency as an all year wind break. PRUNING - best to prune a beech hedge in early August as this will allow any new leaves to remain over winter causing the beech hedging to look autumnal.  If too late to prune in August would recommend waiting until Spring.
50' to 60' (16m to 18m) tall and up to 50' (16m) wide.
Moist, well-drained, acidic soil. Does not like excessively wet soils. Full sun best.
will retain most of its leaves in winter.
Species
Purple Beech Trees (fagus Sylvatica Purpurea)
Purple Beech Trees (fagus Sylvatica Purpurea)
Purple Beech Trees (fagus Sylvatica Purpurea)
Scroll to view the table