Sale!
£53.96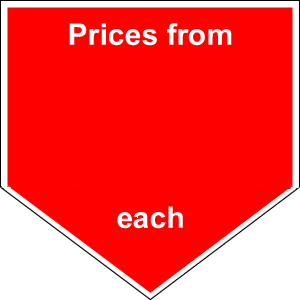 Red Horse Chestnut – Aesculus Carnea Briotii- Red Flowers
Enhance the look of your property: The Red  Horse Chestnut tree-Conker tree is a glorious sight when it blossoms in May with its huge red or pinkish blossom. It's large candles standing erect above the branches. The nuts look like a regular chestnut and are sometimes called conkers. They are formed in a thick prickly outer casing (nuts are poisonous). These trees are best suited to large gardens or park areas. Is a hybrid between the common species and red buckeye, a crimson flowered beauty from the southern Unites States. The French have led the way in horticultural research into this cross. They triumphed in the nineteenth century with the cultivar 'Briotii' (originally called 'Madame Briot'), raised in 1858. It has blood red flowers on a fairly compact tree. This is a robust tree that makes a bold landscape statement when it flowers in late spring, but for the rest of the year it is somewhat ordinary. Therefore it needs to be planted as a minor attraction rather than as an eye-catcher or focal point.
in 10yrs 5mts - 20yrs 8mtrs - event hgt 20 metres
Given good soil horsechestnuts will grow easily in sun or light shade. Becoming very popular as a ornamental tree but will need plenty of space.
Glorious bright red flowers in spring.
Species
Red Horse Chestnut - Aesculus Carnea Briotii- Red Flowers
Scroll to view the table