£24.15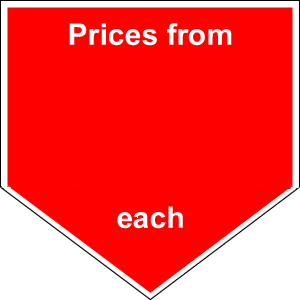 Royal Alder tree (Alnus Glutinosa Imperialis)
Royal Alder-This is an ideal choice of an unusual tree for a wet site. It is a cut-leaved form of the common alder, and it has all the advantages of that robust species. Soil that is saturated for part of each year suits it very well. The nitrogen fixing nodules found on the roots of the species also occur on the roots of the cultivar, so it can live in very poor conditions. This is a light green summer foliage feature. It does not have spectacular flowers or fruits or autumn colour. Its leaves are deeply cut giving a lacy or even misty look especially when it is planted beside water. The best results are achieved where it is used in mixture with other trees and shrubs. It is the arborial equivalent of the Gypsophila in a bouquet of roses. Royal alder was first cultivated in 1859, probably as a selection of 'Laciniata', a stronger growing cut-leaved alder selected in France before 1819.
in 10 years 6mts. 20years 8 metres. . event. hgt 12 metres
Prefers a damp soil and warm, sheltered sites.
Slender, graceful small tree. Fine cut leaves.
Species
Royal Alder tree (Alnus Glutinosa Imperialis)
Scroll to view the table