£17.25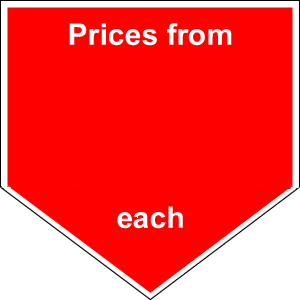 SALIX INTEGRA (Salix Integra-Nishiki Flamingo)
 Good present for small garden Willow Tree Salix Integra-Nishiki Flamingo- This stunning 'flamingo willow' produces a brilliant spring and summer display, bursting forth from bare branches, often with catkins, into a mass of amazing creamy-pink variegated and tipped new shoots, set against white mottled and marbled leaves. This grafted willow would make an excellent choice in any small garden. It's great in large pots as a feature plant, but needs to be grown where you can see its delicate colours.  It has a long trunk and then a good crown which in time will spread to almost 2 metres. When the leaves open they are creamy pink and stay like that until Autumn when unfortunately they shed all their leaves. Willows do like a moist area to thrive in.
Grows well on any moist soil. Willows thrive on moist ground.
A beautiful small grafted tree for smaller gardens. Leaves open creamy, salmon pink.
Species
SALIX INTEGRA (Salix Integra-Nishiki Flamingo)
Scroll to view the table