£1.93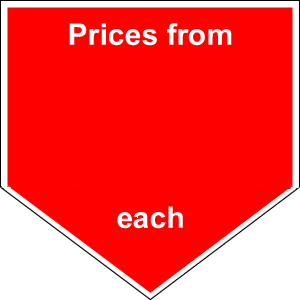 Scots Pine trees |pinus sylvestris| Buy Online|tree-Shop.co.uk
Scots pine trees ( Pinus sylvestris) are a quick growing evergreen conifer widely used in parks and gardens. It can be planted as a specimen or as a group and can be grown on most soils. It is the most widely distributed conifer in the world and still occurs naturally in Scotland. Conspicuous cones may fall or remain on the tree for years, the needles blue-green. The upper trunk and branches orange-brown, developing a picturesque , irregular outline with maturity. The wood has been an important part of the timber industry since 1600's as it's uses range from telegraph poles to furniture.The timber of Scots pine is particularly high quality when trees are large or slow grown. It is called Baltic redwood or red (or yellow) deal. Scots pine is easy to grow on a whole range of sites, but in the south it is less productive than the corsican pine. Scots Pine , only Scottish trees are believed to be truly native to Britain. The last natives in England were cut down around 1670. Some Welsh specimens may be direct descendants of wild trees though. PRUNING is not necessary - the odd distorted branch or damaged branch can be pruned out but this is best done during their dormancy period October-March.
in 10yrs-8metres after 20 years 12metres - event hgt 30metres
Prefers a well-drained, acidic soil. Wind resistant. Full sun. Very tolerant of infertile and dry soils.
Species
Scots Pine trees |pinus sylvestris| Buy Online|tree-Shop.co.uk
Scots Pine trees |pinus sylvestris| Buy Online|tree-Shop.co.uk
Scroll to view the table