£15.87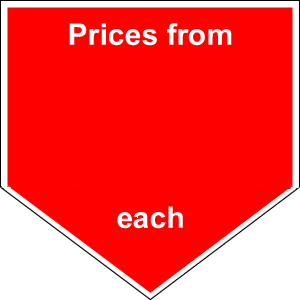 Strawberry Tree (Arbutus Unedo)
Strawberry trees (Arbutus Unedo). This striking small tree has leathery evergreen leaves, making a superb focal point for any garden. The creamy pink heather like flowers appear in autumn followed by plump scarlet red fruits that do indeed look like strawberries but unfortunately do not taste like them. The fruit fully ripen in the following year, when a new set of flowers emerge. The rusty brown bark of the Arbutus Strawberry tree begins to peel during the spring to reveal new bright green bark tissue that remains smooth and ornamental until the next season. This is an Irish native species of great character with its gnarled stem and brown bark which fissures deeply in old age.  The similarity with strawberries is entirely superficial. For all that, it is a good amenity tree to have in a collection in mild districts. It does not require peaty acid soil to thrive, but it does prefer the moist west of Britain to the drier eastern regions.
in 10yrs = 3 metres - 20 yrs=5 metres--event.hgt 8 metres
Although the strawberry trees will tolerate most soils does not like cold northerly or eastern winds.
Small tree, short trunk, twisting branches. Good reddish-brown bark making it an attractive garden bush.
Species
Strawberry Tree (Arbutus Unedo)
Scroll to view the table