£1.10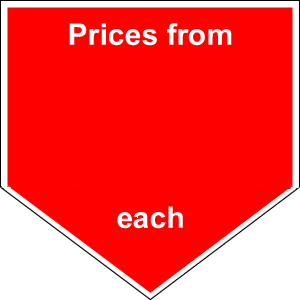 Sycamore Tree (Acer Pseudoplatanus)
Bare root stock available Oct-April or PRE ORDER NOW and reserve Sycamore trees (acer pseudoplatanus) are wonderfully hardy and robust trees, growing in places that would stunt most others. Sycamore trees posses a shadiness that helped them to quickly become a favourite of parks, avenues, gardens and farms. The autumn is when sycamore trees really stand out. The winged seeds playfully descend to earth like little helicopters and the the dark green five-lobed leaves turn a beautiful deep golden colour. Sycamore trees are often used to line streets and thoroughfares in urban areas. The tree is also used in residential settings and parks for shade and as a landscape plant. The wood is heavy and tough, but coarsely grained and difficult to work. Sycamore is Europe's largest maple, which can grow up to 25 plus metres. It can withstand salty winds and is useful in coastal planting. It's a useful windbreak so is often seen in parts of Scotland especially around farmhouses.  Propagation is easy using freshly picked seed.   Maturing quickly, it can be felled for valuable timber within 60 years, but the life expectancy is near to 200 years. The sycamore is easy to work with and does not warp. Plants are shade tolerant at first but become light demanding in the post thicket stage. Introduced to Britain from Europe sometime during the Middle Ages, they spread rapidly and colonised new areas.
Medium to large tree, (15m to 20m) tall or more
Very adaptable, tolerates salt and seaside locations. Tolerates high pH, calcareous soils. Full sun best, can take light shade.
Resistant to maritime exposure.
Species
Sycamore Tree (Acer Pseudoplatanus)
Sycamore Tree (Acer Pseudoplatanus)
Sycamore Tree (Acer Pseudoplatanus)
Sycamore Tree (Acer Pseudoplatanus)
Scroll to view the table