£1.26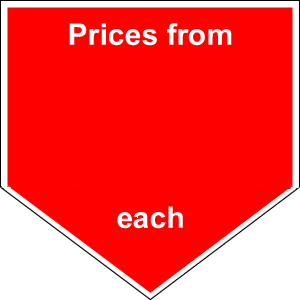 Western Red Cedar (Thuja plicata)
Western red cedar-Thuya Plicata for hedging or as a specimen tree is fast growing and is commonly planted in the UK. A good alternative to Leylandi and will grow upto 60cm per years.  Can make a dense evergreen hedge and has a rich cedar scent when crushed between your hands. Potentially the western red cedar tree is one of the most valuable softwoods we can grow in Britain. Its timber is as durable here as it is when grown in its native North West America. When used outside, even for roof shingles, "red cedar" is the best. Its productivity increases towards the west of Britain, but nevertheless it will grow almost anywhere. Trees exceed 40 metres tall in Wales and Scotland but reach a limit of about 30 metres in the south east of England.
Eventual height 40 meters.
Prefers moist, deep, loamy soil. Tolerant of acidic and alkaline soils. Full sun.Tolerates high rain falls.
fast growing. Scent of cedars and apple.
Species
Western Red Cedar (Thuja plicata)
Scroll to view the table