£0.64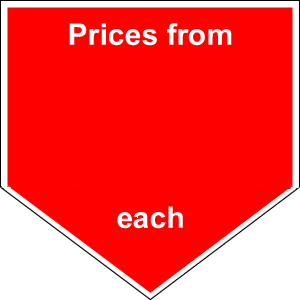 Blackthorn Hedging
Bare root stock available Oct-April or PRE ORDER NOW and reserve Blackthorn hedging (Prunus Spinosa). Blackthorn also known as sloe hedge has dark strong thorns making it a perfect barrier against unwanted pets and visitors. Beautiful white flowers are produced in early spring, followed by Sloe berries that ripen to a deep purple in colour in the autumn. Eaten eagerly by most animals and larger birds through the winter. Native plant often found in hedgerows or as a large shrub. Thorny with white flowers in the spring and sloe berries in the autumn suitable for jam, wine and flavouring gin. A dense viciously spiny spreading shrub ideal for hedges and game cover. It is resistant to gales and salt laden winds. The white flowers occur before the leaves in what is invariably a bad spell of weather (blackthorn winter). PLANTING Blackthorn is usually mixed with other species ie hawthorn, field maple, hornbeam, hazel etc to make a good countryside hedge. Planting at 4 per metre for single row or 7 per metre staggered for a thicker double hedge.  Always water during its first season.
Grows well on most soil conditions. Fast growing.
Native-hedgerows. suitable for jam, wine and sloe gin.
Scroll to view the table