£78.25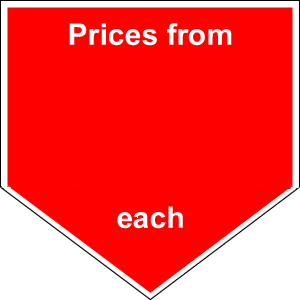 Blue Atlas Cedar trees (Cedar Atlantica Glauca)
Recommended for that special gift! Blue Atlas Cedar tree-Cedrus Atlantica Glauca-This robust blue-grey needled conifer is indispensable in most ornamental tree collections. A good specimen tree for large properties.  This tree makes a statement by itself, with powder blue, somewhat silver needles and a pyramidal shape when young becoming flat-topped with horizontal spreading branches when older. It's a good choice for anything with golden or copper foliage, and even 'sets off' many green leaved plants beautifully. Young trees are a dull greyish-green or blue colour and stand alone as excellent specimens. They may be encouraged to restrict themselves to one stem or allowed to follow the Atlas cedar tendency to become multi-stemmed. On a good site they will eventually reach 20-30 metres in height but seldom spread out much more than half their height. In the landscape they can achieve all sorts of effects . This form will tolerate dry conditions, as well as summer heat and winter cold with impunity.
Medium-sized tree, 40' to 60' (12m to 18m) tall
Prefers moist, deep soils, but tolerant of dry, Sandy soils. Full sun is best. tolerant of pollution, urban conditions. Needs protection from sweeping winds.
Evergreen, blue-grey form. Will eventually grow into large tree.
Species
Blue Atlas Cedar trees (Cedar Atlantica Glauca)
Scroll to view the table