£1.75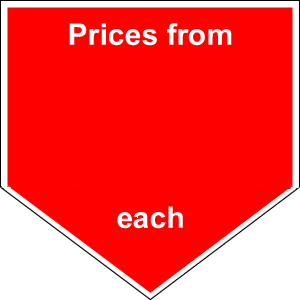 Caucasian Fir trees (abies nordmanniana)
Nordmann fir trees, Abies nordmanniana, is a very handsome, easy to grow and disease-resistant tree with aromatic dark green foliage. It's one of the best trees to use as a Christmas tree because it retains it's needles well, even when cut. Conically shaped growing well in cool, moist conditions. Denser and darker than most firs, keeps lower branches to ground level in old age rather than losing them. Green female flowers grow on young shoot near top whilst red male flowers grow lower down. Caucasian Fir trees are instantly recognizable from some way off. It holds its needles on the branches for up to 25 years, so it has a verdant somewhat luxuriant look about it. The Caucasian Fir tree came to Britain between 1848 and 1854 from the Caucasus Mountains and North East Turkey. In recent years this species has been accepted as the best Christmas tree for holding its needles.
40' to 60' (12m to 18m) tall, can reach over 250' (76m) tall in wild. 15' to 20' (4.5m to 6m) wide.
Full sun. Prefers moist, well-drained, acidic soil.
Good Xmas tree as it holds its needles, Green female flowers grow on young shoots near top, whilst red male flowers grow lower down
Species
Caucasian Fir trees (abies nordmanniana)
Scroll to view the table