£4.05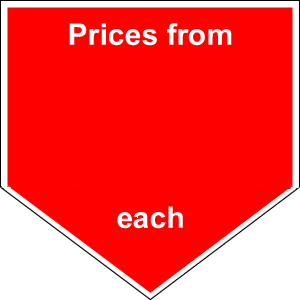 Common Yew Trees and Hedging (Taxus Baccata)
Privacy garden trees easy to grow, the English Common Yew (Taxus Baccata) is the king of hedging. It's native evergreen, dense, slow growing (so easy maintenance) and good in shade. It very easy to grow but does not like wet heavy clay soils. The Common Yew tree native to Britain can easily outlive any other tree, partly because the wood is very strong. You will often see Yew in churchyards which could be over 1000 years old. It's thought that Yew trees may have been planted before the churches themselves in order to give shelter and protection to Christian missionaries. It's very seldom that a Yew Tree will be felled by gales and bad weather.  Can make a very good specimen tree but needs room. The bark is poisonous and although the scarlet berries themselves are harmless it is their seeds that are poisonous. Grows well on chalk soil. Pruning do not prune out the tops of newly planted yew trees as the tops are vigorous and once cut will take ages to regain its natural growth. Straighten up sides if wished.  When more established the Yew tree/hedging can be pruned at any time of the year but avoid freezing weather.  Clipping the sides the bushier your hedge will become. Once at the required height then the tops can be pruned back but not too hard.
30' to 50' (9m to 15m) tall and 20' (6m) wide.
pH adaptable. chalk,clays or sands. Grow anywhere.
Will grow anywhere and they never blow down. Male and female need to be present to produce fruits.
Species
Common Yew Trees and Hedging (Taxus Baccata)
Scroll to view the table
Species
Common Yew Trees and Hedging (Taxus Baccata)
Scroll to view the table