£1.56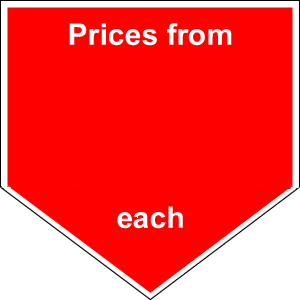 Crab Apple (Malus Sylvestris) hardy tree or hedging plants
Crab Apple is a hardy tree to can grow 10 metres tall often with spiny shoots, pinkish blossom and yellowish green to russet 2-3cm round apples. It's often confused with Malus Domestica which is larger, not spiny and has variously coloured fruit. Most hedgerow trees are self sown from discarded apple cores.  The crab apple is sought after for its fruits which so told are great for making jelly and crab apple wine.
Seldom exceeds 30ft (9metres)
Grows well in most soil types.
In autumn the apples become flushed with red.
Species
Crab Apple (Malus Sylvestris) hardy tree or hedging plants
Scroll to view the table