Sale!
£0.35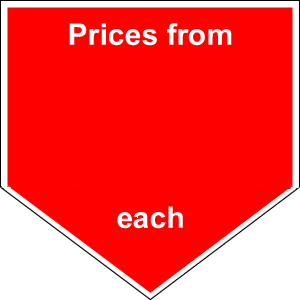 Hawthorn, Quickthorn Hedging
Hawthorn hedge (Crataegus Monogyna) also known as Quickthorn or even Whitethorn has been the universal rural hedging plant since the time of the Enclosure Acts in Britain.Fast growing with dark glossy green leaves.In spring,clusters of scented white flowers burst into leaf within a few days of the initial buds appearing.As a hedge it is superb, not only for its thick security thorny branches but  the flowers being an important source of nectar for insects and the haws are food for all the birds. It is a native species that, if not clipped, will make a tree 10-15 metres tall. Specimens are known which are many hundreds of years old.It has sharp thorns and can be 'laid' to prolong its useful life. PLANTING We recommend for a single row 4 trees per metre.  For a staggered double row plant 7 trees per metre.  Water during its first season after planting out. PRUNING Can be done as soon as the bareroot plants are planted out (bareroot season from November through to end of March) and you can prune at least 50% OFF to create a good thick base.  Avoid pruning when birds may have nested.
Easy to grow, prefers moist, fertile soil. Full sun is best.
hedging security white flowers open in early spring
Species
Hawthorn, Quickthorn Hedging
Hawthorn, Quickthorn Hedging
Scroll to view the table