£3.25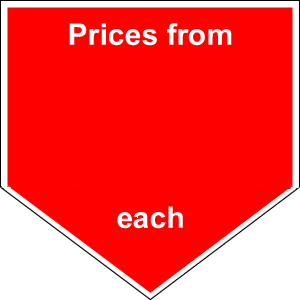 Holly Hedging Plants- Evergreen
Holly Hedging Plants- Evergreen (Ilex Aquifolium) is a valuable species on woodland edges and in hedgerows. It's clusters of glorious red berries and glossy evergreen foliage is a source of shelter for birds, animals and insects. Holly plants are slow-growing - around 10-15cm per annum - and should be trimmed during the late winter or early spring when the hedge is dormant. Holly Hedging Plants- Evergreen prefers full or partial shade and moist soil, and is suitable for exposed sites and seaside gardens. Female trees may produce enough berried shoots to be commercial at Christmas time. Thorny leaves make it a stock proof hedge but browsing animals do get some sustenance from them in winter. Finally the heavy white wood is prized by ornamental furniture makers and craft workers.
in 10yrs=4metres 20yrs = 6metres. Eventual height =20metres
Any soil, not waterlogged. Can withstand exposure.
Both male and female must be close to produce fruit. Not particularly fast growing.
Species
Holly Hedging Plants- Evergreen
Holly Hedging Plants- Evergreen
Scroll to view the table