£34.91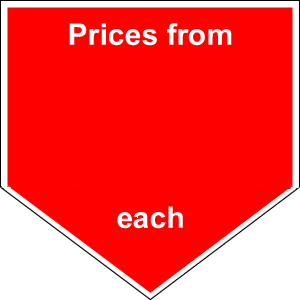 Honey Locust Sunburst Gleditsia Trianthos
Honey locust 'Sunburst' Is a small deciduous tree with a rounded crown. Golden yellow spring foliage which darkens to pale green but then turns butter yellow in autumn. This is an elegant tree which becomes a special feature both in spring and autumn each year. Honey locust are striking trees, often planted for contrast against darker green backgrounds, which highlight the golden-yellow foliage. It is worth a place in every lowland collection where space permits. This is a thornless variety , which may reach between 6-8 metres in ultimate height and 2-4 metres width, but will probably take  20-50 years to do so. The grey bark is rough and scaly. The deciduous leaves are more or less ovate with a rounded base. They are doubly toothed and around 10cm long. In the autumn they turn clear golden-yellow. In the spring numerous male catkins, similar to those of hazel, appear with the young leaves. Female flowers, on the same tree, develop through the summer into clusters of 5mm ribbed nutlets enclosed by a bladder-like wing, which is reminiscent of the hop fruit. Tolerant of pollution, it is an ideal tree for small gardens and make good street trees. Sunburst appreciates a sunny spot in the garden and does well in a dry summer.
6-8 metres height (4-8m) spread.
Full sun. Adaptable to a range of soils. Probably performs best in soils that are not too acidic. Tolerant of pollution and salt.
golden-yellow flash of spring colour , bright green colour then butter yellow in autumn
Species
Honey Locust Sunburst Gleditsia Trianthos
Scroll to view the table