Sale!
£1.10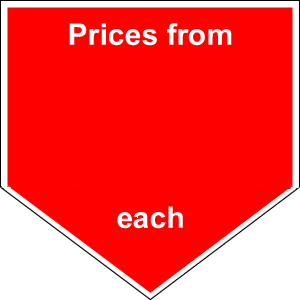 Hornbeam (CARPINUS BETULA)
Native Hornbeam - Carpinus Betula) can make a hardy hedge which is similar in appearance to the Green Beech. The Hornbeam also makes a splendid native tree. Green catkins form from late Spring to Autumn which turn to clusters of winged fruit and act as a food source for wild life and birds. The bright green leaves darken during the summer with dead leaves hanging on into January, if hedge is well trimmed. The Hornbeam is native to Europe and Asia Minor, including southern Britain. It is superficially like beech but is more tolerant of frost and poor ground. The wood is among the hardest known and immensely strong. It was used for cogwheels in mills and for the centres of cartwheels. It is still used for the hammers in pianos and in butchers chopping blocks. The hornbeam is an attractive tree in winter, with its leaden grey bark patterned with dark streaks and broadly domed crown, it will retain some of its leaves through winter. The leaves are similar to that of beech but are smaller. In autumn the leaves turn yellow, then orange-brown. Thrives on most soil conditions will even tolerate clay.
40' to 60' (12m to 18m) tall with roughly an equal width
Very soil adaptable as long as the soil is well-drained. Full sun is best. Can tolerate urban conditions and pollution.
useful background tree. will retain some of its leaves through winter.
Species
Hornbeam (CARPINUS BETULA)
Hornbeam (CARPINUS BETULA)
Hornbeam (CARPINUS BETULA)
Scroll to view the table