£2.06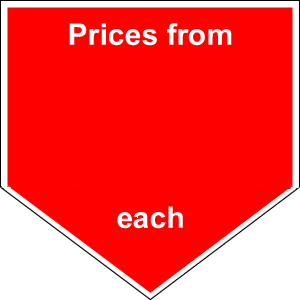 Hybrid Larch tree (larix eurolepsis) evergreen
This hybrid Larch (larix eurolepsis) between the European and Japanese larches is quite outstanding. It has greater vigour than either parent and will produce sawn timber more durable than Japanese larch. It was first produced around 1904 at Dunkeld House on Tayside. In this instance the 'mother' tree was Japanese, but some later deliberate crosses European larch has been used as the seed tree. The scarcity of F1 seed has restricted the amount of planting in the past. There are now seed orchards of selected parents to overcome this problem. A specimen 40 metres tall is already on record.
Height and spread
After 10 years: 11m x 3m
After 20 years: 18m x 4m
Ideally the Hybrid Larch prefers a deep moist site, but it is tolerant of poorer, drier soils. Wind tolerant, it will grow well at high elevations and is planted on mountainsides in Scotland.
Faster growing than the european and japanese larch.
Species
Hybrid Larch tree (larix eurolepsis) evergreen
Scroll to view the table