 £20.63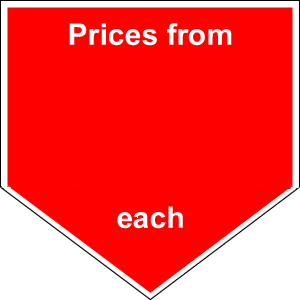 John Downie Crab apple (Malus John Downie)
Malus John Downie Crab Apple -The heavy fruiting crab apple 'John Downie' was raised in Lichfield England in 1875 by Mr E Holmes. It was named after his friend and fellow nurseryman John Downie from Scotland. The tree, which resembles a free grown orchard apple in size and shape, has white blossom which starts off pale pink in bud. The 4cm round or conical apples are bright yellow to orange and with a red flush on the sunny side. They are good to eat when fully ripe, and make a most delicious and colourful apple jelly jam. This very popular cultivar is suitable for most sheltered lowland situations.
in 10yrs 5mts - 20yrs 8mtrs - event hgt 10 metres
Best in full sun although shade tolerant.
Fruit qualifies it for a specimen tree. Ripening to yellow, orange and scarlet with a high gloss, making delicious apple-jelly jam.
Species
John Downie Crab apple (Malus John Downie)
Scroll to view the table