£15.00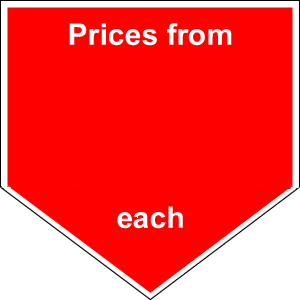 Korean Fir (ABIES KOREANA) Order Online Today Quality stock
Beautiful little fir trees Korean Fir trees-The main feature of this small shapely conifer is its tendency to produce 5-7cm upright cones which in summer are vivid bloomed purple. These appear on small very young trees so for many years they occur at eye level. They contrast well with the blunt grey-green needles. Most trees are slow growing but short lived, seldom exceeding 40 years. Heavy coning for several years can leave bare lengths of shoot which are unsightly. So when the cones begin to disintegrate in early winter they should be cut off flush with the shoot. In the landscape this tree is a foreground feature. A curiosity to be closely examined, and not viewed from a great distance. It prefers poor, slightly acid, moist soils, and will tolerate full sun. Planting should never be too deep. Although hardy to around -15¡C Korean fir becomes more susceptible to disease and predation, especially by Aphids, in cold, exposed or other stressful situations. The species originated in South Korea but the original introductions to Britain in 1905 were of a slow growing ornamental form from one of the offshore islands.
Eventual height 4-5 meters - spread 3 meters..
Well drained soil in sun or patial shade.
Evergreen conifer eyecatching purple cones. Suitable for specimen tree in small gardens Good green leaves, underside are silvery. Purple, violet cones produced from late spring.
Species
Korean Fir (ABIES KOREANA) Order Online Today Quality stock
Scroll to view the table