£0.91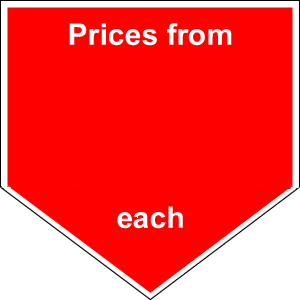 Silver Birch Tree
Bare root stock available Oct-April or PRE ORDER NOW and reserve The Silver Birch tree-Betula Pendula is native and one of the most recognised and popular trees in Britain.  Its silvery white bark and drooping branches make this a very decorative tree for planting both as a landscape tree and in small gardens. It may be a delicate looking tree but it is very hardy and like the rowan can be found growing on the side of mountains.    Only use for the timber is tool handles and backs for brushes. PRUNING birch trees is advised in late summer or early autumn.  Take out branches that rub together or too close together.
Cultivated plants generally 40' to 60' (12m to 18m) tall and 20' to 40' (6m to 12m) wide
Very hardy tree,tolerates full sun or partial shade - Soil all types -chalk, clay, sand,loam. Good for windy sites, good altitude
native fast growing, dappled shade. Leaves of yellow remain longer than on most trees in winter.
Scroll to view the table