£34.91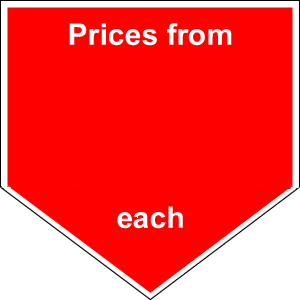 Swamp cypress tree (Taxodium Distichum) Good autumn colour.
Swamp Cypress-A deciduous or semi evergreen coniferous tree of valued for its brilliant autumn colour. It grows well in acidic soil in full or partial shade. The swamp cypress is a bright, fresh green, bluntly conic crown until it darkens and in November it turns foxy-brown. The slender leaves, 2cm long, spread on either side of the young shoots and both are shed in autumn. Only trees planted by water or in flooded ground will grow the woody termite-hills, known as 'knees' or pneumatophores. Many of the best Swamp Cypress grown stand beside lakes or streams and in the UK. They rarely reach a height of over 30 metres. Best grown in a line or grouped together as with other conifers can look bare and untidy.
in 10 years= 6metres - 20 years=12metres-event.hgt = 30 metres
Although these cypresses grow naturally in areas where their trunks are submerged in water for at least part of the year, this is not a necessity and they grow well on moist, lime-free soil. preferring a sunny position.
Good autumn colour turning from pale green in summer to bronze and rusty brown in autumn. Good peeling bark much like the Redwoods.
Species
Swamp cypress tree (Taxodium Distichum) Good autumn colour.
Scroll to view the table