£1.50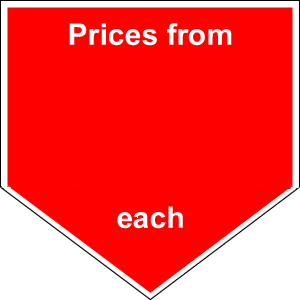 White Poplar tree (populus alba)
White poplar (Populus alba) Good screening tree. The leaves are large, to 10cm, and maple-like with five lobes. Young leaves are covered with a white hairy down, which gradually fade from the upper surface, but retained on the underside throughout the season. The upper surface becomes dark green, turning yellow before leaf fall in autumn. Leaves look best in the wind as you can see the pretty underside fluttering and contrasting with the green tops. The bark is smooth and greenish- white with characteristic diamond- shaped dark marks on young trees.The flowers are catkins bourne in late winter early spring. The white poplar is dioecious, male and female catkins being borne on separate trees. Male catkins are red, female green, the later producing masses of fluffly seeds which are dispersed by the wind in June. Only fertile moist ground is suitable for poplar timber growing or biomass production. Once established, poplars are wind firm.
60' to 100' (18m to 30m) tall. 40' to 60' (12m to 18m) wide.
Grows best in full sun. Salt and drought tolerant. Air pollution tolerant. Prefers moist, deep, loam. pH adaptable.
Fast growing, Good for screening. Leaves white underneath
Species
White Poplar tree (populus alba)
Scroll to view the table