Sale!
£1.18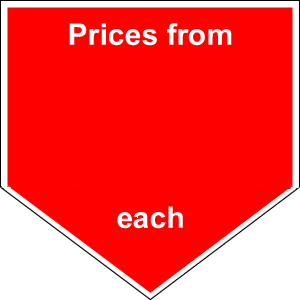 Willow (Goats willow),(Pussy Willow) Salix Caprea
Salix Caprea - Goats willow also known as pussy willow or sallow.  Normally grows as a sizeable bush but occasionally reaches 10 metres as a small tree. In spring, male trees are quite stunning with their display of bright yellow catkins. The female tree's catkins develop cottony seeds which are released into the wind during May. It has smooth bark twigs and the leaves are quite rounded. These may be dwarf shrubs, bushes or large trees. Many are suitable for ornamental use. Coppice and pollards of some provide superb winter twig colours. Most willows tolerate wet ground (so do not plant over drains), but not sustained total immersion. They are good for wildlife being host to numerous herbivores including mammals and invertebrates. The larger trees contribute meaningfully to the wetland landscape. Elderly pollards qualify as veteran trees Value to wildlife - Goat willow foliage is eaten by caterpillars of a number of moths, including the sallow kitten, sallow clearwing, dusky clearwing and lunar hornet clearwing. It is also the main food plant for the purple emperor butterfly. Catkins provide an important early source of pollen and nectar for bees and other insects, and birds use goat willow to forage for caterpillars and other insects.. Very productive early coppice regrowth of some willow clones makes
Height of 75' to 100' (23m to 30m) by about two-thirds in width
Prefers to grow along water sources. Full sun. pH adaptable.
most willows are quick growing easy to root
Species
Willow (Goats willow),(Pussy Willow) Salix Caprea
Scroll to view the table