£28.57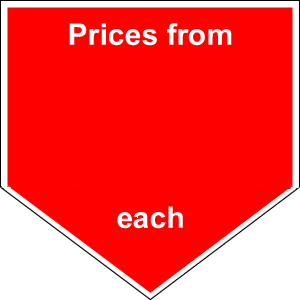 Golden Indian Bean Tree (Catalpa Bignonioides Aurea)
Stunning beautiful trees ! Golden indian Bean Trees (Catalpa Bignonioides Aurea trees)  is a glorious tree.  A 'must have' tree . The golden bean tree maybe slow growing at first but within 2 years you will start to see a most beautiful tree.  It will be the talking point of any garden. The large leaf is pale green when it expands, then firms up to a butter-yellow greening a little during the summer. Early autumn the leaves are back to a butter-golden yellow. Sometimes the leaves can scorch in the hot summers but will not harm the tree. The golden bean tree tends to have a lower and proportioned crown than the green leaved form. It is fair to say that the Golden Bean Tree can spread to about 4 meters wide.  Flowers that look a little like orchids will appear when more mature but does need a sunny position. Early September you may notice long seed pods which can be 20cm in length, green when young then turning a brownish/red.  An excellent specimen garden tree which may be suitable for the smaller garden. It is late coming into leaf, usually around early May and one of the first to lose its leaves. The CLEAR STEM variety means that the top has been grafted but you will have a clear stem and masses of leaves eventually that will spread out to 3 meters on top of the stem. Eventual height 5 meters so excellent for the small garden and a good specimen for the larger garden.
Event.hgt. 5 meters but can spread to about 4 meters.
Any good soil but does like a sunny position
Butter yellow leaves. Flowers are very much like white orchids when more mature given a hot summer.
Species
Golden Indian Bean Tree (Catalpa Bignonioides Aurea)
Scroll to view the table