£39.68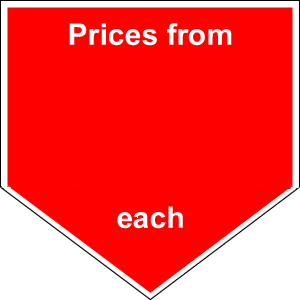 Golden Rain Trees Koelreuteria Paniculata Pride of India
Pretty trees !  Golden Rain Trees, also known as Pride Of India trees-Towards the end of summer golden rain trees produce great 30cm panicles of yellow flowers which hang down from the branches. Each individual flower is about 1.2cm across and consists of 4 pointed petals like a star. They are followed by thin papery air filled seed pods up to 5cm long. Usually between 4 and 8 develop from each inflorescence. These begin pale translucent green but turn red as the 3 black seeds inside mature. Through the summer the tree changes from green (leaves) to yellow (flowers), then to red (fruits) accompanied by yellow autumn leaves. A good specimen is a spectacular addition to any collection. It will need plenty of light but benefits from side shelter. In its native far eastern habitat it grows in mixed woodlands of Paulownia, Pagoda tree, Walnut and Oriental Thuja. A fine mixture to emulate in cultivation. T his tree is native in north east China and Korea. Its status in Japan is uncertain because of extensive ornamental use there. Erik Laxmann, a Finnish naturalist working in Russia, was first to describe it. The Earl of Coventry was the first person to grow it in Britain, in 1763 at Croome House in Worcestershire. In China the leaves are used to manufacture a blue or black dye. In America it grows well in hot dry areas where it seeds freely and has become naturalized. It is also known by the misleading name 'Pride of India' in many nursery catalogues. A good garden tree for both small and large gardens.
Reaching 30' to 40' (9m to 12m) tall. Width is equal to, or greater than the height.
Full sun. Tolerant of drought, heat, wind and pollution. Prefers a soil with a neutral to slightly alkaline pH, but does well in slightly acidic soils as well.
Green leaves in summer producing yellow panicles of flowers.In autumn leaves change briefly yellow and pale orange
Species
Golden Rain Trees Koelreuteria Paniculata Pride of India
Scroll to view the table