£1.12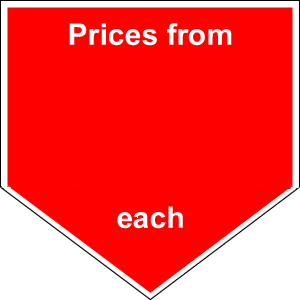 Hazel Hedging -Corylus Avellana
British native hazel hedging (Corylus Avellana) exceptionally valuable for wildlife and habitat conservation. Hazel is also very much sought after when it comes to hedging as it is compact neat and easy to maintain and again wildlife friendly. The flowers are produced very early in spring before the leaves. The male catkins are pale yellow and long, and the female ones are very small. The Hazel nuts are also a prized source of food for wildlife, the hazel was bred for the nuts or 'cobs' and are another product that should not be overlooked. Hazel was crucially important in the past as a source of wood and had many uses. many of these uses relied upon the flexibility of the wood which could be twisted and even knotted. It also provides good foraging and cover for game. Traditionally hazel was coppiced on a short rotation (6-15 years) under a well spaced out crop of standard oaks. Treated this way stools (the roots) are known to live longer than 600 years. The traditional products of the hazel underwood are increasingly sought after today. Especially woven hurdles for ornamental or agricultural use, sticks, furniture, firewood, thatching spars, and water divining.
Typically 12' to 15' (3.5m to 4.5m) tall as a mature tree.
An adaptable plant that does well on poor, dry soils. Full sun is best; also tolerates shade well.
Hazel nuts produced in early autumn.
Species
Hazel Hedging -Corylus Avellana
Hazel Hedging -Corylus Avellana
Scroll to view the table