£25.39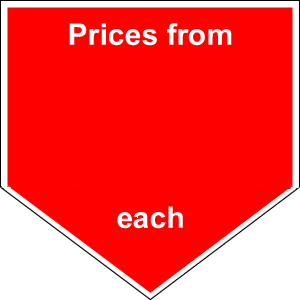 Indian Bean tree (Catalpa Bignonioides)
Indian Bean Tree  The name 'Indian' is a reference to North American native Indians. St James Square in Monmouthshire, Wales is the site of a historic Indian Bean Tree. It's thought to be one of the oldest and largest specimens in the United Kingdom. Principally grown for their broad headed attractive foliage, their exquisite bell shaped summer flowers and developing in autumn bean-like, hanging fruit which persist through winter. A deciduous tree cultivated for its bright yellow leaves, opening bronze in spring. Hardy but position away from strong winds. The frilled white flowers in the late summer, spotted yellow and purple, on panicles 20cm high, are an added bonus and can be appreciated from ground level. Their accumulated weight pulls the side branches down low. Large branches may eventually require some bracing or periodic heading back to prevent breakage. Pruning, and even severe pollarding, is tolerated by this species. Late summer is the best time for any sort of cutting. Also at this time bunches of long green bean pods develop amongst the leaves. The Catalpa bignonioides, a native of the southeastern United States, was planted in the square about 1900. After more than 100 years of presiding over the square, the tree is still flourishing.
in 10 yrs=6meters - 20yrs=12metres-event.hgt=15 met
Rich deep soil, sheltered from strong winds with as much sun as possible.
Wide spreading crown. Very showy bell shaped flowers in summer.
Species
Indian Bean tree (Catalpa Bignonioides)
Scroll to view the table