£16.80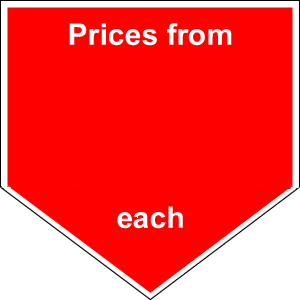 Juniper Juniperous Hibernica
GOOD CONICAL TREE The Juniperus communis 'Hibernica' (Irish Juniper), is a popular slim columnar conifer. It forms a neat, well ordered column, with its soft looking blue-green slightly feathery foliage. Useful for the smaller garden since it is unlikely to ever outgrow its position. Suitable for screen or shrubbery, vary hardy The juniper tree is one of Britain's native conifers. Used in ancient Egypt for helping to make oil from the leaves to mummify the bodies of their dead. In medieval Europe the branches of the juniper where burnt to keep away evil. Today the berries are used to flavour gin.  The Juniper Communis 'Hibernica'is also known as Irish Juniper is drought tolerant . Ideal for using as a specimen plant or for use in a mixed border. Slow growing so ideal for the small garden. Native to Britain. Small conical tree for the small garden or grouped for the larger garden.
will reach heights of up to 12-15ft
Full sun, well draines soil
Evergreen conical small cedar,blue-green leaves ,very hardy and berries good for gin flavouring.
Species
Juniper Juniperous Hibernica
Scroll to view the table