Sale!
£2.34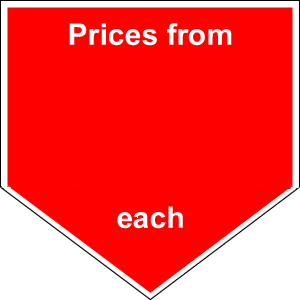 Laurel Hedging (Prunus Laurocerasus) tree-shop
Laurel (Prunus Laurocerasus) makes a good hedging screen, is tolerant of shade, a good hedging plant which can be pruned back. Sometimes called Cherry laurel this familiar evergreen laurel reaches 10 metres in height and spreads widely. It has been extensively planted for pheasant cover and ornament in Britain since 1576. Its origin is Eastern Europe and Asia Minor.  Berries are poisonous to humans. PRUNING is best done during Spring or early summer because new growth will cover up any 'unsightly' leaves left by the hedge trimmer.
Can reach heights of 10 metres (25ft)
most soils, will tolerate semi shade
Evergreen used commonly for hedging. April white flowers followed by black cherry-like fruits.
Species
Laurel Hedging (Prunus Laurocerasus) tree-shop
Laurel Hedging (Prunus Laurocerasus) tree-shop
Scroll to view the table