£1.05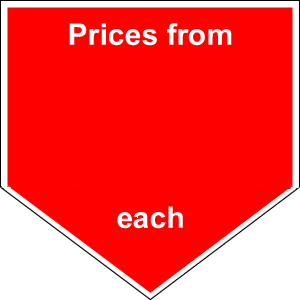 Norway Maple Tree (Acer Platanoides)
Bare root stock available Oct-April or PRE ORDER NOW and reserve GOOD AUTUMN COLOURING Norway Maple trees -  is a species of maple that is deciduous and can grow up to 20/30 metres tall with a good rounded crown.  The bark is grey/brown, the new shoots start off green but become pale brown.  Winter buds  are shiny red/brown. Good autumn colouring with yellow, sometimes orange.  Flowers are yellow and green which occur in early spring before the new leaves emerge.
Eventual height 10 meters with 8 meter spread
Adaptable to many soils. Full sun is best. Tolerant of urban conditions for a maple.
few trees can turn bright orange in autumn,but majority turn butter-yellow
Species
Norway Maple Tree (Acer Platanoides)
Norway Maple Tree (Acer Platanoides)
Norway Maple Tree (Acer Platanoides)
Scroll to view the table