£38.88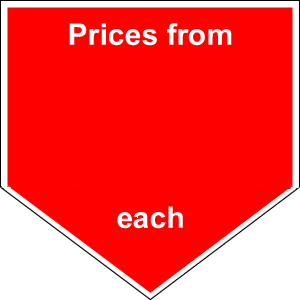 Chinese Mountain Ash-Rowan trees (Sorbus Hupehensis)
Chinese Mountain Ash trees - Sorbus Hupehenis trees. This tree from China transplants well. Gives good, rather unusual foliage and very unusual fruit. Broad-conic crown. Striking red leaves in Autumn, followed by porcelain looking berries. The berries are not stripped off so rapidly by birds as they prefer the red berries. This rowan would make a splendid specimen garden tree or used for an avenue. Remains a pleasing shape all year round without the need for pruning. Retains drought and heat well.
Tolerates any soil and position, can cope with drought, heat and pollution.
Porcelain looking berries. Good rich red leaves in autumn.
Species
Chinese Mountain Ash-Rowan trees (Sorbus Hupehensis)
Scroll to view the table