£1.83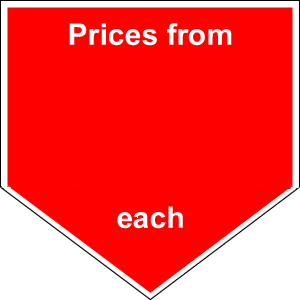 Douglas Fir tree (Pseudotsuga Menzieii)
Douglas fir (Pseudotsuga menzieii) apart from the Giant Redwood is the tallest tree growing on the North American west coast. They are large and vigorous evergreen conifers. They are great for poor soil, as long as the site is not dry. Mature trees in the open have a lush, attractive canopy. It can be grown as a screening tree up to about 55+ metres high. It is a good tall windbreak tree. For such a big tree, the Douglas Fir has a fairly compact canopy, with downward pointing lower branches that do a great job of blocking out sight from about 5metres off the ground when they are mature. Older trees have a very thick, corky bark with lovely sinuous ridges. Named after the plant collector David Douglas who introduced the Douglas fir seeds here in 1827.  Given good soil to grow in, the Douglas fir produces some of the finest timber in Britain known as Oregon pine. Douglas fir likes plenty of light and as already stated is a tall conical tree and here in Britain can grow up to 180 ft but in its native North American west coast growth could reach 350 ft.
Landscape trees reach 80' - 120'(20mtr-25mt) tall with 15' to 20' (4.5m to 6m) spread.
Moist, slightly acid, well drained soil prefered. Full sun is best. Generally dislikes hot, dry sites.
Important timber tree, very fast growing.
Species
Douglas Fir tree (Pseudotsuga Menzieii)
Scroll to view the table