£78.24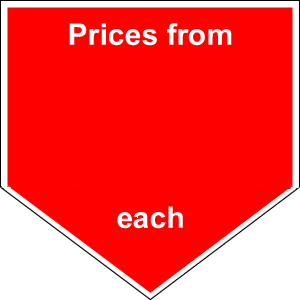 Grey- Budded Snakebark Maple trees (acer rufinerve) arboretum trees
Grey Budded Snake Bark Maple trees-The bark on young trees is smooth, olive-green with regular narrow vertical pale green to greyish stripes and small greyish lenticels: on old trees, it becomes rough and grey. The leaves turn to bright orange or red in the autumn. The very green stem and branched contrast well with the reddish to orange yellow autumn colour. This is one of the most commonly planted snakebark maples and is a hardy fast grower. It has deep green faintly bloomed young branches which develop fine vertical white stripes. The foliage is also rich green, but the leaf veins are rust coloured. Hence the species name rufinerve. There is a cultivar called 'Albo-limbatum' which is slightly variegated but it often reverts to type. Unlike some of the red snake-bark maples this species does not respond so well to pollarding or coppicing. It can however be pruned in late summer into a picturesque shape. Most specimens are fairly small, so this is an easy task. The natural distribution includes the Japanese islands of Honshu, Shikoku, Kiyushu and Yakushima. Trees occur at up to 2500 metres elevation in mountain forests. It was introduced to Britain between 1879 and 1881 by Charles Maries for the Veitch Nursery.
in 10yrs=6mts 20yrs=8mts -event hgt=10metres
Protect from cold winds. Shady/sunny position.
Distinguished snake like bark. Glorious orange/scarlet autumn display.
Species
Grey- Budded Snakebark Maple trees (acer rufinerve) arboretum trees
Scroll to view the table